Last week Katherine correctly identified our mystery seeds as black-eyed peas, a type of cowpea, Vigna unguiculata (subsp. unguiculata).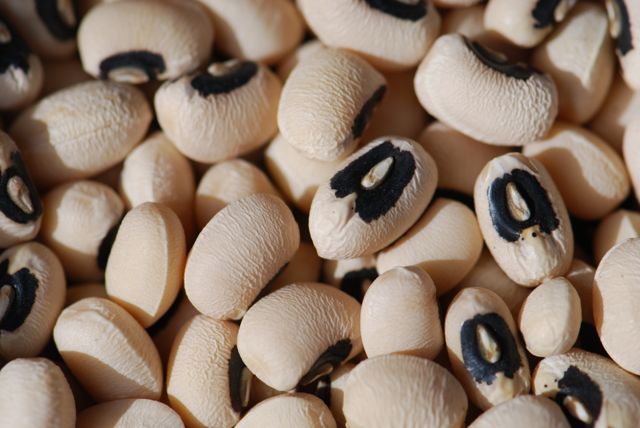 The seeds I showed last week were classic black-eyed peas. Cowpeas actually come in a variety of colors and shapes and can have different names,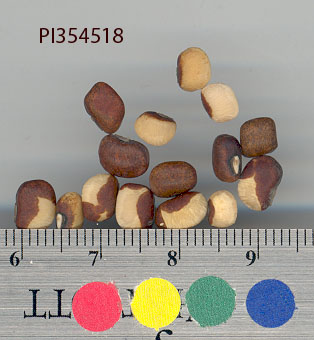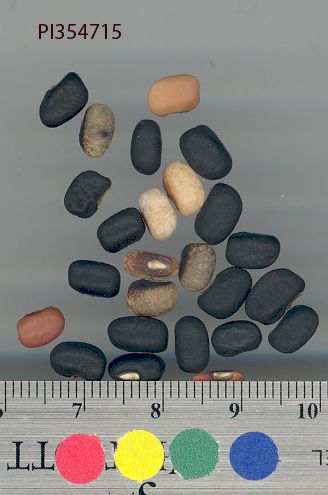 such as "crowder" (named for the fact the seeds are crowded in the pods) and "cream," which lack the blackened area of black-eyed peas.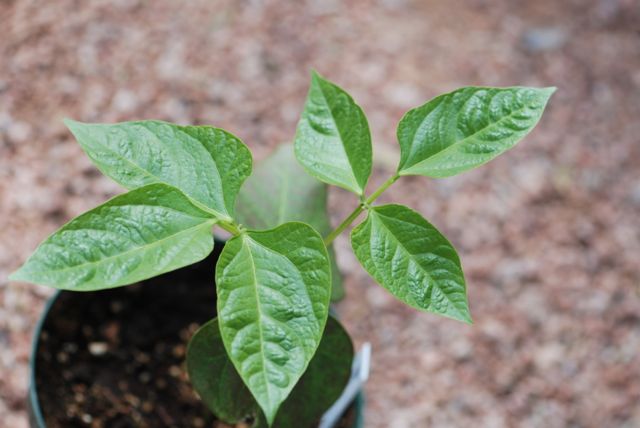 The plant has sturdy trifoliate leaves.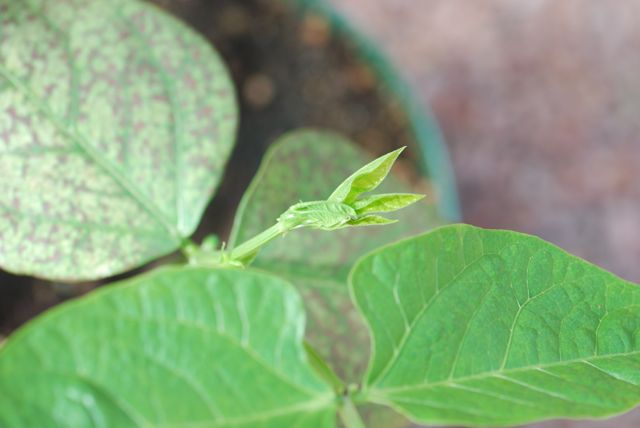 Some forms are vining and should be supported with a trellis. The bush types can be grown in containers.
Cowpeas have lovely white, lavendar or purple flowers.
Cowpea plants were originally from Asia, and they are more closely related to mung beans than they are to the plants we call peas (Pisum sp.)
They are grown throughout the southern United States, as well as other warm regions throughout the world. These plants don't mind a bit of shade and are often used in intercropping systems.
We can't talk about black-eyed peas without mentioning food. Do you have a favorite recipe for black-eyed peas?
Vocabulary:
Do you know what trifoliate means? Tri means three and folia means leaves. It refers to leaves made up of three leaflets.
Intercropping is a practice of growing different species of plants mixed together in the same plot.
Let us know if you would like to know more about cowpeas or vocabulary.
_____________________________________________
All photographs with numbers embedded in the above post came from:
USDA, ARS, National Genetic Resources Program.
Germplasm Resources Information Network - (GRIN) [Online Database].
National Germplasm Resources Laboratory, Beltsville, Maryland.
URL: http://www.ars-grin.gov/cgi-bin/npgs/html/tax_imag.pl?41647 (13 November 2012)
The rest are by the author.