If you were asked to identify this insect structure, what would you suggest?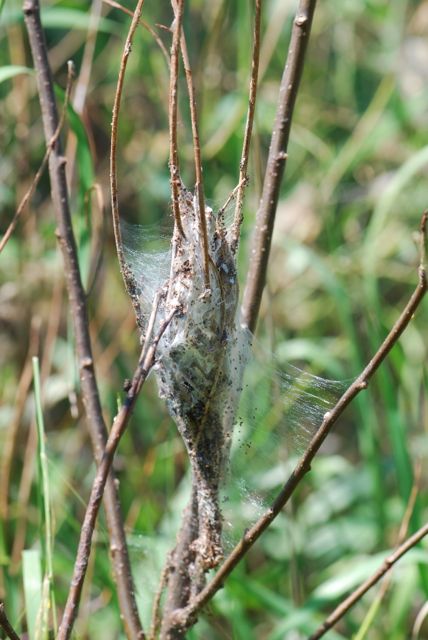 Tent caterpillar nest? Perhaps fall webworm?
Let's take a look at the larvae inside.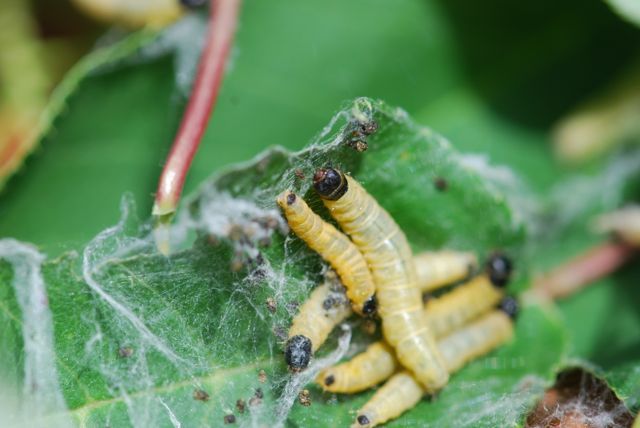 The larvae aren't hairy or fuzzy like some of the caterpillars that make silk nests.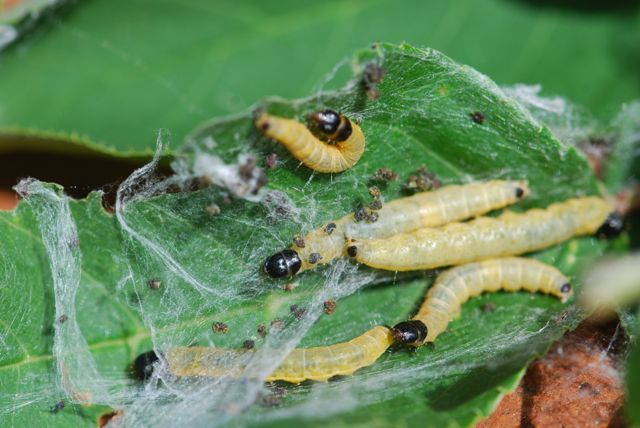 If you look closely, you'll see these larvae have too many prolegs to be moth caterpillars (for a discussion of prolegs, try this post).
The insects in the photos are webspinning sawfly larvae. Sawflies are relatives of bees, wasps, and ants, yet their larvae look and act like butterfly caterpillars.
Have you ever spotted sawfly larvae and thought they were caterpillars?
Save