Category:

Bug of the Week
The bug of the week last week was..drum roll...
A flower fly!
I bet some of you were thinking that it was a honey bee. The flower fly has two wings rather than four. Although you might mot be able to see that the honeybee has four, the fly holds it's wings out away from it's body more. The flies have bigger eyes. The antennae of the flower fly come from the middle of the face and are shorter than that of the honey bee. Once you know to look there are a lot of differences.
Flower flies fool people all the time.
See if you can spot the differences:
Honey Bee versus Flower Fly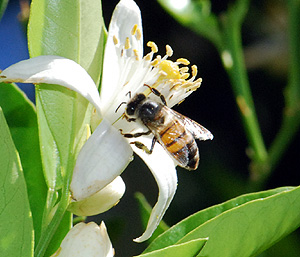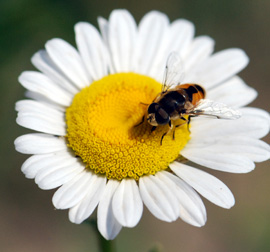 For a little change of pace this week, we thought we would let you be an insect detective.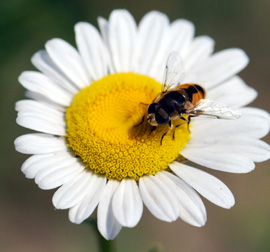 Here is our bug of the week. Look closely. This insect has fooled a great many people, including authors of college textbooks. Do you know what it is? Let us know. Next week, we'll reveal the answer.