Arizona has many different crab spiders.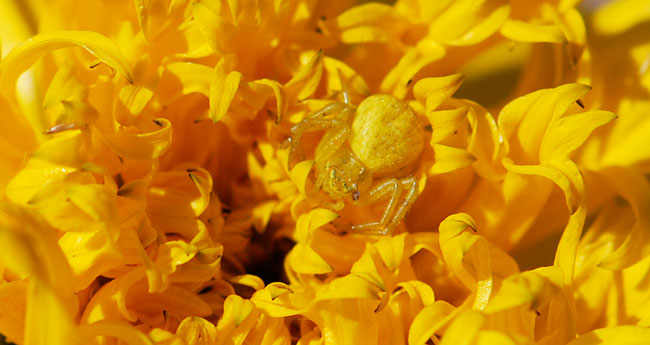 We have colorful ones that hide in flowers.
We have gentle giants (Olios sp.).
This week we have a new (to us) crab spider.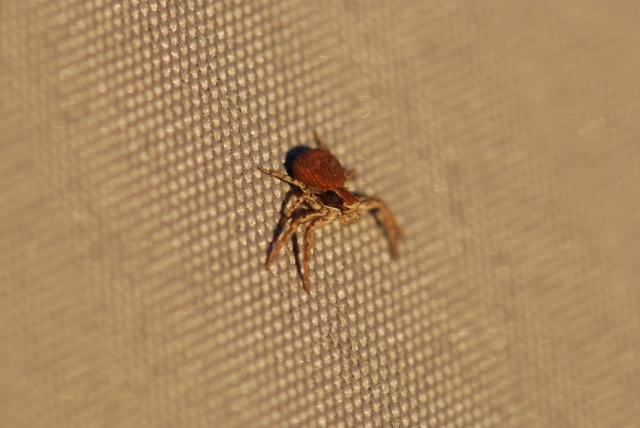 It was small spot, a body and legs sunning on a car cover. At first glance, I thought it might be a tick.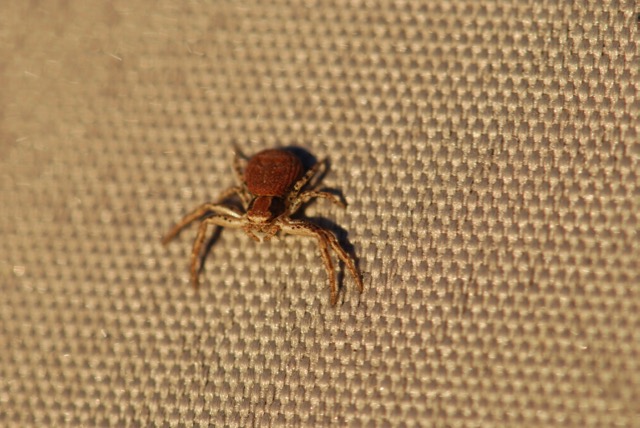 A closer look shows it is a spider because it has two distinct body regions. Ticks are basically one oval body.
The forward-directed front legs indicate it is a crab spider.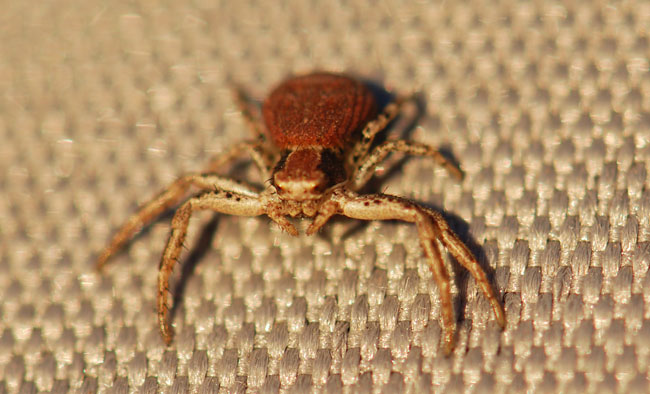 In fact, it appears to be a ground crab spider, Xysticus sp. (Experts, please correct me).
It's always fun to find something new.
Want to learn a few basics about how to identify spiders? See our previous post.
Or pick up a book from our growing list of children's books about spiders at Science Books for Kids.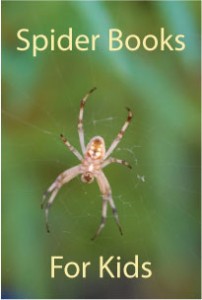 Sometimes simply adding one plant to your yard can attract new insects. This week our Mexican hat or prairie coneflower (Ratibida columnifera) is flowering.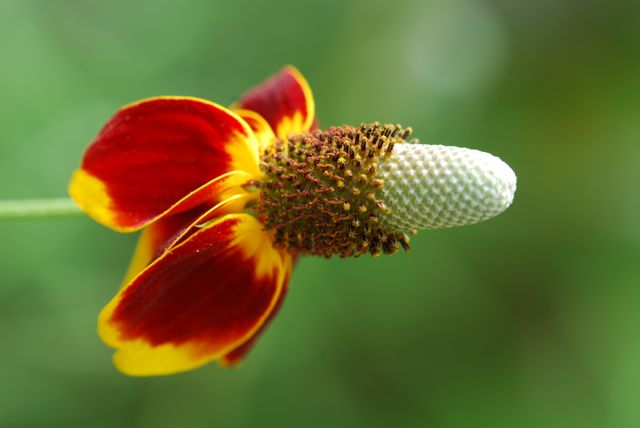 Look at all the bugs enjoying the blooms.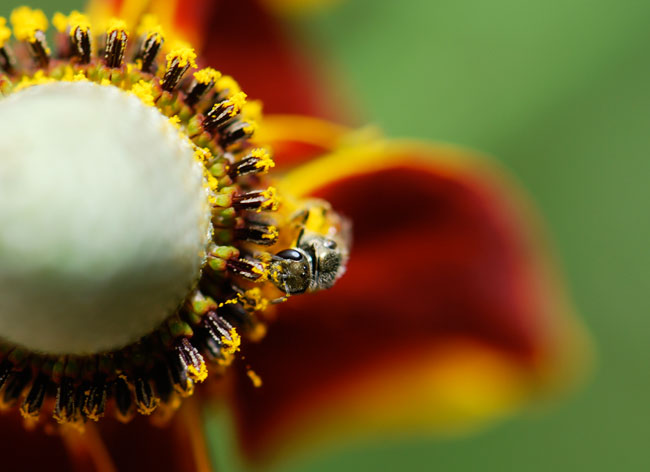 Of course you would expect to see bees visiting flowers.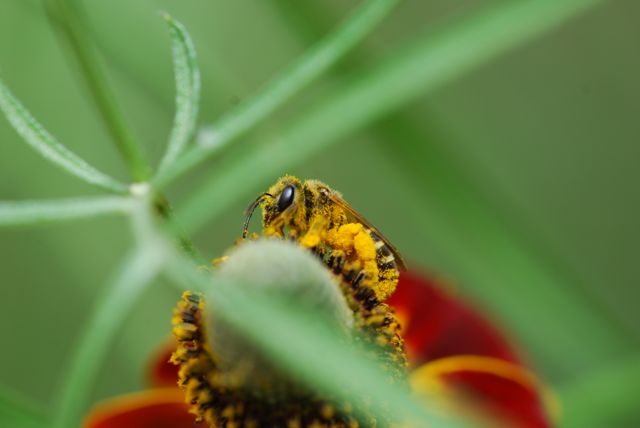 This bee was collecting loads of pollen.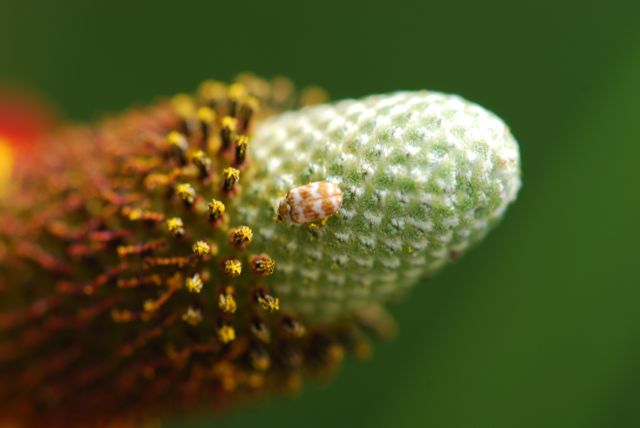 Also visiting the flowers were beetles,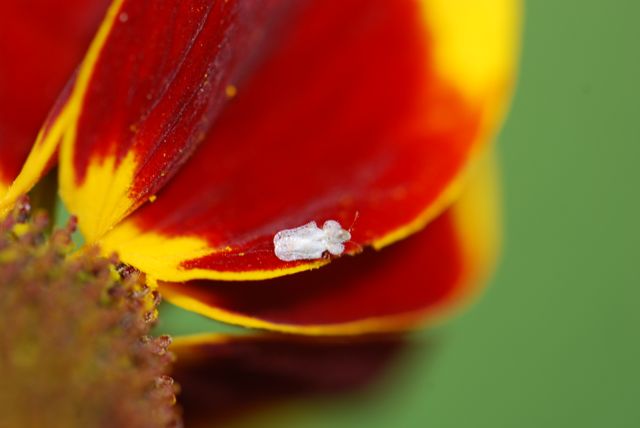 lace bugs,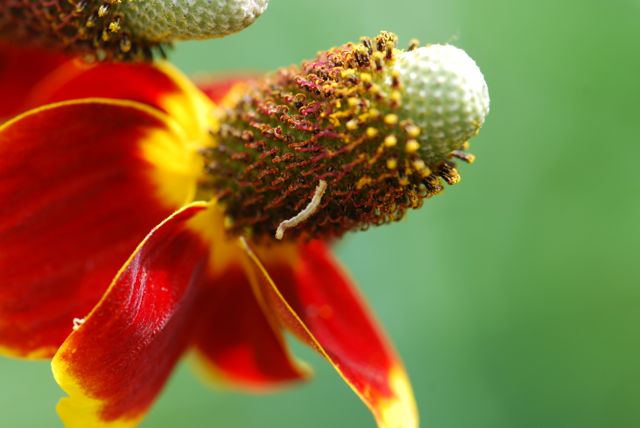 and a looper or geometrid caterpillar. Actually, there are two caterpillars in this photograph. Look down and to the left.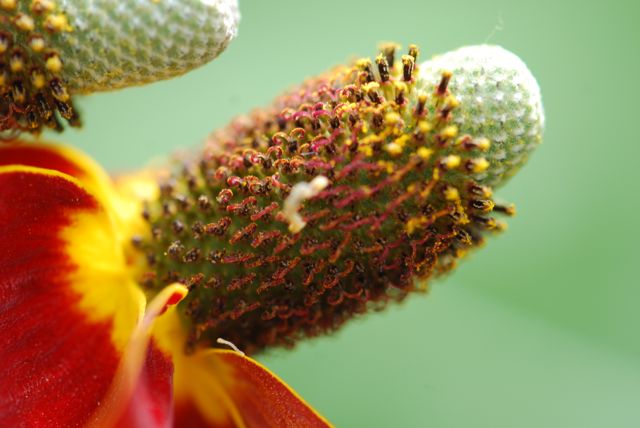 Maybe you can see it better in this photograph. It looks like a thread of white on the edge of the petal towards the bottom. It is a first instar or newly-hatched caterpillar.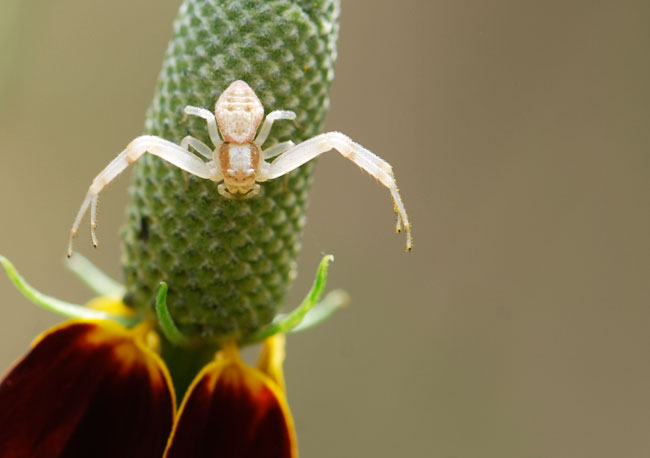 Wherever there are bugs feeding on plants, there are predators like this crab spider ready to feed on the bugs.