Here are a couple of the colorful Washington DC pigeons (see previous post). My son took the photos.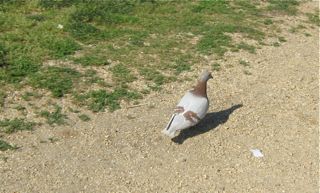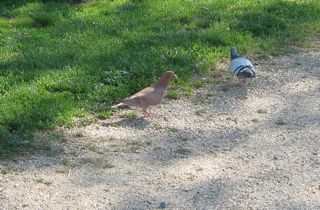 For those interested in butterfly gardening and caterpillars, here are a few more children's books to consider.
2015 Edit:  For our most complete and up-to-date list of butterfly books for kids, visit  Science Books for Kids website.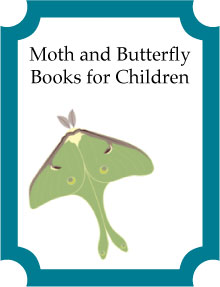 Nonfiction
Nic Bishop Butterflies and Moths by Nic Bishop just came out and it is fabulous!
The butterfly book : a kid's guide to attracting, raising, and keeping butterflies by Kersten Hamilton.
This butterfly book for older children is full of scientific information and suggestions for activities, such as making a butterfly net. It starts out with a "getting to know" section that covers much of the complex vocabulary children will need to read this and other books about butterflies. Then the author covers many aspects of raising and keeping butterflies, as well as butterfly behavior and biology. A butterfly guide on the edges of each page has extensive photographs and accurate illustrations of common butterflies, and includes a map of where they are found. The resource guide and "glossarized index" at the end help children find out more. If you are interested in raising butterflies or butterfly gardening, this book is an excellent resource.
It's a butterfly's life by Irene Kelly.
This nonfiction book has many lovely illustrations. If you are looking for a book for a child to read, be aware that the font looks like hand lettering and the sentences wave up and down across the page, almost like the pattern of a butterfly flying. This looks lovely, but may be hard for a beginning reader to read. It has many interesting facts, and covers the butterfly life cycle in detail.
Creepy, crawly caterpillars by Margery Facklam and illustrated by Paul Facklam.
All the terms used throughout the book are defined in the text in the first two pages. The second page of this book has an absolutely amazing illustration of a caterpillar with all its parts labeled clearly and accurately. The rest of the book is two-page spreads of specific common and interesting caterpillars, for example the woolly bear and the cecropia moth caterpillar. Most of the caterpillars chosen are actually moth caterpillars, rather than butterfly caterpillars, but it is still fascinating to learn about them. This book has a glossary.
Face to face with caterpillars by Darlyne A. Murawski.
The author is a photographer who talks about how she got some of her stunning photographs next to the actual results. She starts out with the story of a caterpillar that eats ants and how she photographed the caterpillar through glass. This and some other parts of the book feels as if the photographs drove the text, rather than vice versa. There is a great deal of information on caterpillars, however, to accompany the wonderful, one-of-a-kind photographs. The end contains a glossary: a "find out more" section with articles, books and websites; an index to help children search the text; and a sidebar of research and photographic notes.
Fiction
The girl who loved caterpillars : a twelfth-century tale from Japan adapted by Jean Merrill and illustrated by Floyd Cooper.
It is hard not to love a book that is so beautifully written and illustrated. The overall tale is of a lovely young Japanese girl who defies the traditions of her time. She prefers caterpillars and centipedes to butterflies, and collects and raises them. This story is incredibly complex, and even makes adults who read it think deeply about it. One issue is the fact that the story is probably only the first chapter of a much longer tale, but the rest has been lost. Some people may wonder why the author didn't construct her own ending. Rather than detracting from the book however, for me it only made it more interesting.
There are more butterfly book reviews at the end of the white-lined sphinx moth post.
Oh, I wish I had the time to take some video of one of our plants this morning. Our desert spoon is flowering and it is alive with bees. Honey bees, bumble bees, carpenter bees, digger bees, sweat bees, big bees, tiny bees, billions and billions of bees. Well, probably not that many, but it seemed that way. It was like a swarm.
The desert spoon plant sends up a huge flower stalk covered with blooms. This year there were 5 stalks. You can't see them all here.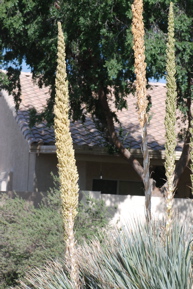 Each stalk was covered with hundreds of bees. Each of those specks was a fast-moving insect.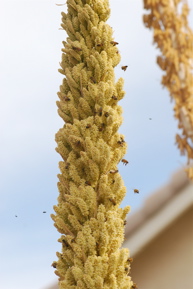 Of course you know that the bees were gathering pollen, the yellowish powder produced by the flower, and nectar, the sweet liquid reward for picking up the pollen. The honey bees pack the pollen into the specially shaped baskets on their hind legs. Check out the load this honey bee has gathered. Honey bees were the most numerous bees this morning.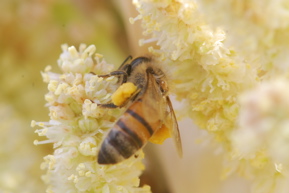 I was able to get very close to these insects without any danger. They were intent on gathering food, and that is it.
The biggest bees I saw were the black carpenter bees, but they seemed intimidated by the other bees and quickly flew away. They may have also been sizing up the stalks as future home sites. Carpenter bees build their nests in agave and desert spoon flower stalks.
The second biggest bees were yellow and black bumble bees. They stay near the top of the stalks, so I couldn't get a close up.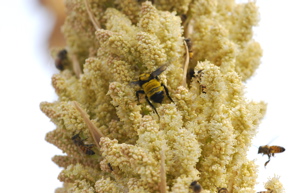 The smallest bees were some tiny sweat bees. They were numerous, but not as noticeable because of their pencil-lead size.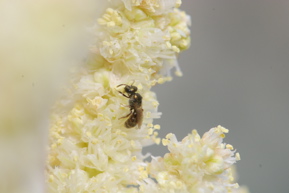 Mixed in were a few other sweat bees and digger bees. Here are two examples.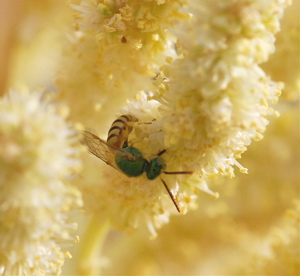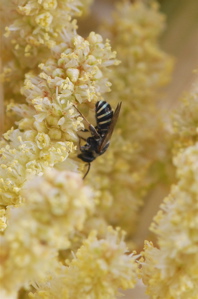 Finally, not all the creatures I saw this morning were working hard to gather pollen and nectar. This jumping spider was taking advantage of the bounty of bees to catch breakfast. It was behaving in an odd manner, jumping down and hanging upside down with its legs drawn in. In that position it looked all the world like a flying bee. Very Cool!!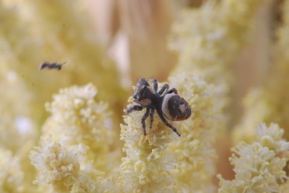 For more information about bees, check out the "Africanized Honey Bees on the Move" website under the blogroll in the sidebar.
Also, try out growing list of children's books about honey bees at Science Books for Kids.